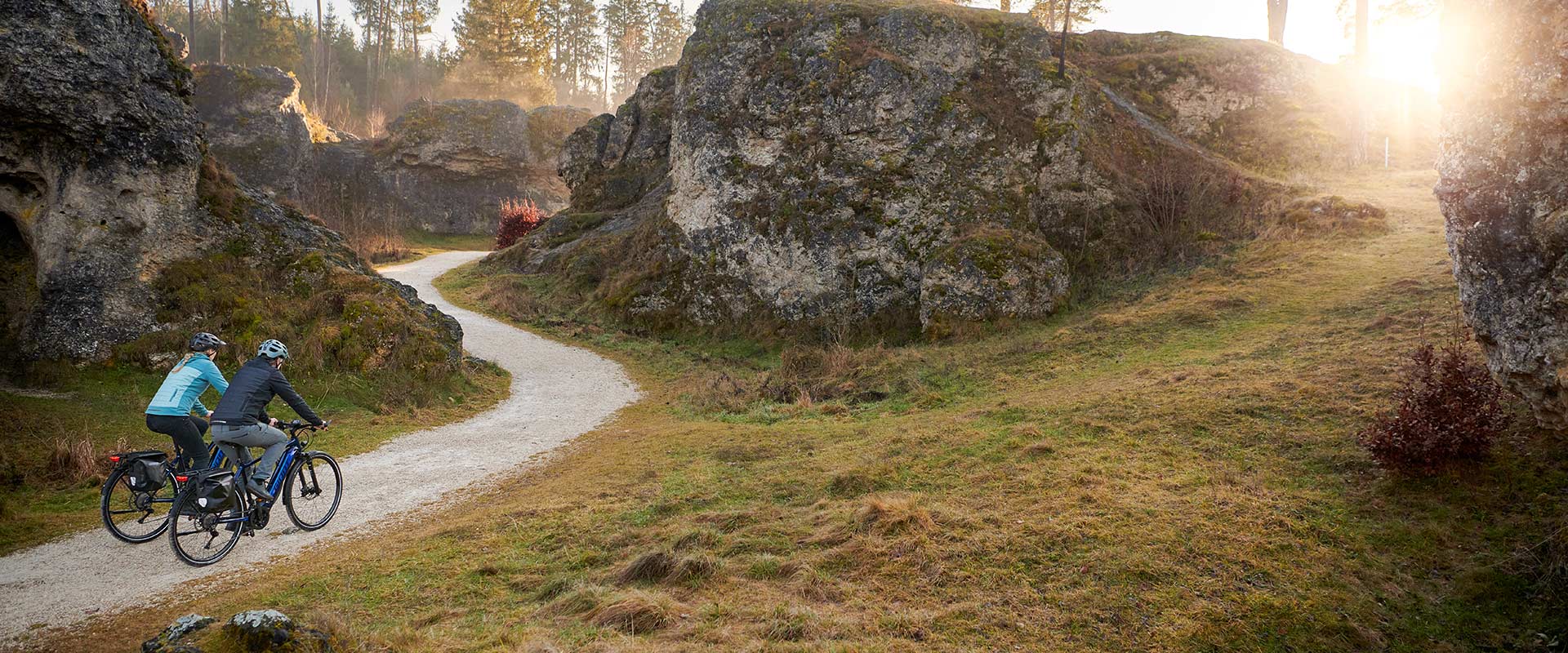 Kies een bestemming en geniet van de reis. Deze nieuwe e-bike is gemaakt voor trekking en geeft je de power om verder te reizen en tegelijkertijd plezier te hebben.
Highlights
The new Explore E+ is engineered to help you make the most of every journey. The ALUXX SL aluminum frame features a step-through design, making it easier to mount and dismount while carrying bags or panniers. Its powerful and tunable SyncDrive motor and integrated EnergyPak provide a smooth, seamless boost of power so you can cover greater distances and conquer steep climbs. Its integrated rack mounts allow you to customize your cargo capacity, making it easier to carry the essentials for journeys near and far.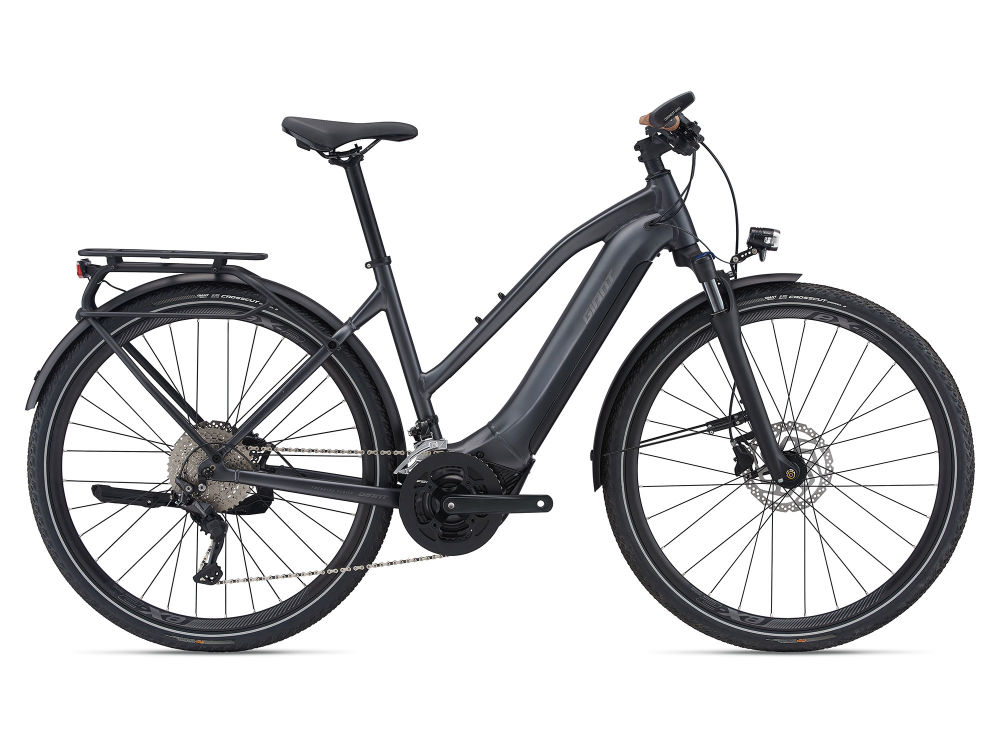 Technologieën


ALUXX SL Aluminium Technologie
We proberen al onze frames zo licht en sterk mogelijk te maken. Door onze ervaring in het maken van performance fietsen weten we waar een frame comfortabel moet zijn en waar stijf. Met die kennis ontwikkelden we de ALUXX SL Aluminium: een aluminium frame met precies de juiste verhouding tussen sterkte en gewicht. Een bijkomend voordeel van aluminium: het kan niet roesten.


Energypak
De nieuwste EnergyPak-batterijsystemen van Giant hebben gestroomlijnde ontwerpen die zijn geïntegreerd met de e-bike voor een strak en modern profiel. Giant E-bikes bieden verschillende EnergyPak-opties, waaronder de EnergyPak Smart en EnergyPak. Elke fiets is ontworpen om de e-bike-ervaring te optimaliseren voor een specifieke rijstijl.

Hybrid Cycling Technology
Hybrid Cycling Technology is een uniek systeem dat we in nauwe samenwerking met Panasonic en Yamaha ontwikkelden, en dat je in geen enkele andere e-bike tegenkomt. Het systeem combineert elektrische kracht met de kracht van de fietser, om een zo natuurlijk mogelijke e-bike ervaring te creëeren. Hybrid Cycling Technology bestaat uit vier innovatieve technologieën: SyncDrive (de motor), EnergyPak (de batterij), RideControl* en PedalPlus*.

RideControl Ergo
RideControl Ergo tilt jouw e-bike rijervaring naar een nieuw niveau met geoptimaliseerde bedieningsunits en een strak design. De robuuste knoppen zijn ontworpen om onder alle omstandigheden gemakkelijk met voldoende grip je e-bike te kunnen bedienen. De bedieningsunits zijn doordacht ontworpen met nieuwe LED-verlichting die het ondersteunings- en accuniveau aangeeft en waarmee je kunt schakelen tussen vijf ondersteuningsmodi (Power, Sport, Active, Basic en Eco). Deze bedieningsunit is ook compatibel met de nieuwe RideDash EVO, een kleurendisplay dat op het stuur of de stuurpen kan worden gemonteerd en belangrijke data weergeeft, zoals snelheid, afstand, accubereik en eventueel hartslag en fitness via de RideControl App.

RideDash Evo
Het RideDash EVO display is volledig vernieuwd voor 2021. Hij heeft een sportievere uitstraling met een full-colour display en graphics met nieuwe functionaliteiten tonen die de rijervaring van de e-bike verbeteren. Het display heeft opties voor integratie van stuur / stuurpen en een betrouwbare, bedrade verbinding. Het onopvallende scherm toont ritinformatie inclusief snelheid, afstand, batterijbereik en voor hartslag en fitness moet de RideControl app verbonden zijn.


PedalPlus 6-Sensor Technologie
Giants PedalPlus 6-sensor technologie meet precies hoeveel kracht je op de pedalen uitoefent, zodat de motor altijd de juiste ondersteuning geeft. Zo fiets je heel natuurlijk en gebalanceerd. De PedalPlus 6-sensor technologie wordt toegepast in de nieuwste generatie SyncDrive Life middenmotor. Door het meten van acceleratie en hellingshoek is het mogelijk om naast de vijf ondersteuningsstanden ook automatische ondersteuning te bieden: de Smart Support modus. De motor detecteert in dat geval hoeveel ondersteuning nodig is en levert de juiste hoeveelheid energie.