Volle bak op het vlakke stuk, lachend om de tegenwind, fluitend heuvelop en op weg naar persoonlijke records. deze droommachine voor sprintsters is ontworpen om haar berijdster naar de absolute top te stuwen.
Highlights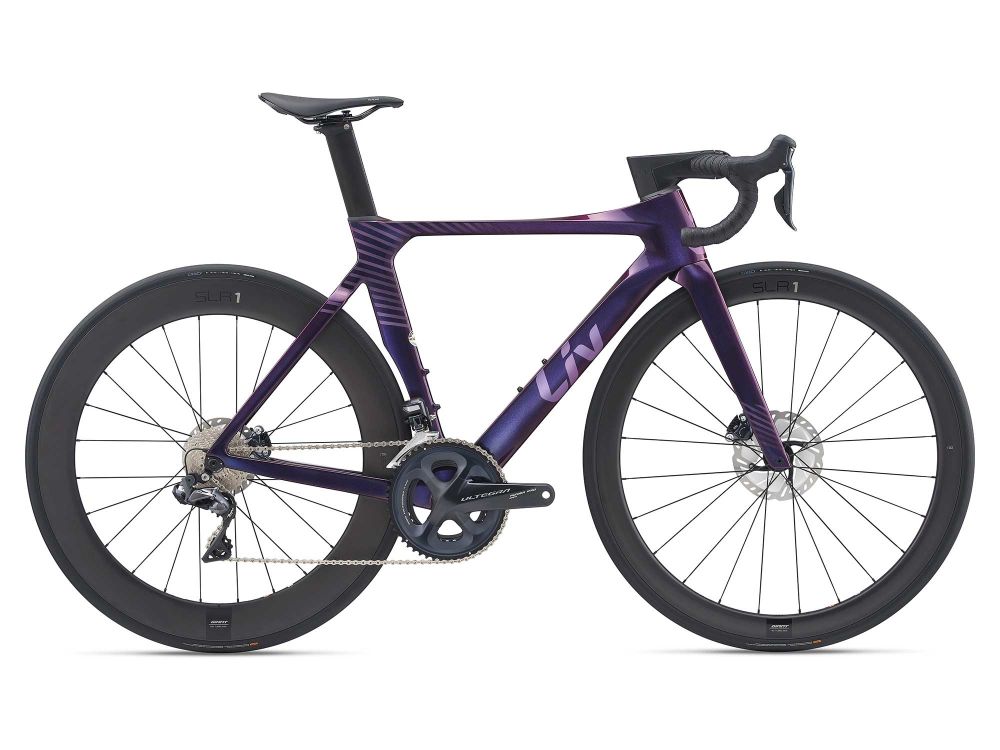 Foto's
Selecting any of the image buttons will open a larger image gallery with image descriptions
Technologieën

Advanced Composite Technologie
Het hoogwaardige ruwe carbonmateriaal van Liv wordt gebruikt om dit frameset te produceren in onze eigen composietfabriek. Door gebruik te maken van de modernste materialen en fabricagetechnieken, zijn Liv's Advanced-Grade Composite-frames ontworpen om licht van gewicht en stijfheid te bieden met optimale flexibiliteit.

AeroSystem Shaping Technologie
Door CFD (Computational Fluid Dynamics) en windtunneldata optimaliseren ingenieurs elke buisvorm om superieure aerodynamische prestaties te leveren.

OverDrive 2
Dit is de meest geavanceerde stuurbuistechnologie van de huidige Liv-fietsen. De oversized balhoofdlagers (1 1/2" onder en 1 1/4" boven) en de taps toelopende stuurbuis zorgen samen voor optimale stijfheid in het bochtenwerk en verbeterde stuurprestaties.

PowerCore
De oversized vormgegeven zone bij de trapas en liggende achtervork heeft een volledig geïntegreerd, 86 millimeter breed trapasdesign (92-milimeter bij off-road fietsen). De symmetrische, liggende achtervork verhoogt de stijfheid aan de zijde van de aandrijving en de stabiliteit aan de andere kant.